Kick Butt is a community cleaning event held in downtown Plymouth, MI. Over the course of a single day, community members are encouraged to walk, skateboard, rollerblade, or bike around the town and gather as much trash as they can from the neighboring areas.  At the end of the day, a tally is made of how much trash (in pounds) has been collected by the various groups and individuals.
This event was sparked as a reaction to the town's ban of skateboarding (and other wheeled activities) on the public sidewalks and streets. The event was created to help establish a positive image for skateboarders and other wheel hobbists, and break any other negative assumptons about the activities. 
The first Kick Butt event, participants gathered

500 lbs

. of trash during the five hour time limit. 
Kick Butt is an ongoing event and has seen other design iterations and styles since the inception of the brand/identity development.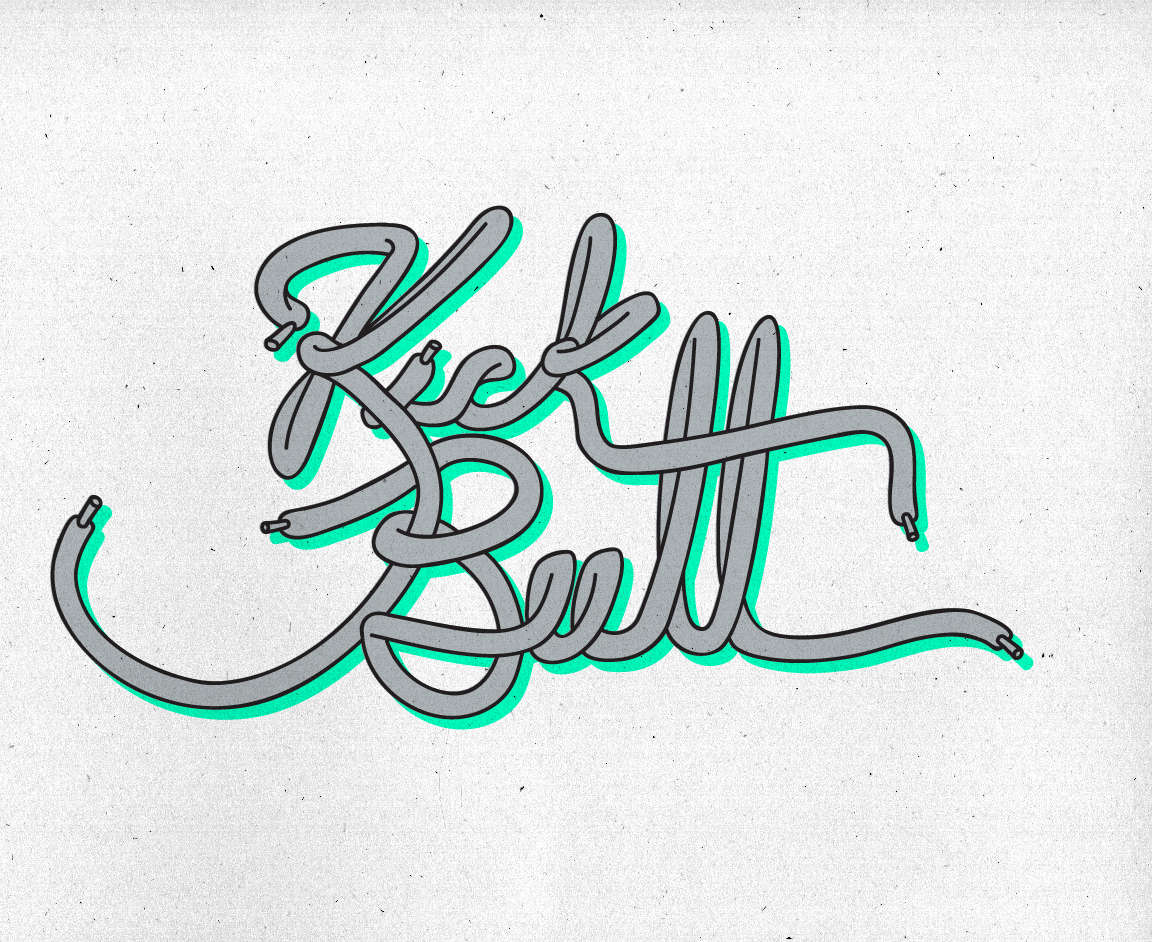 - Final version of the event logo -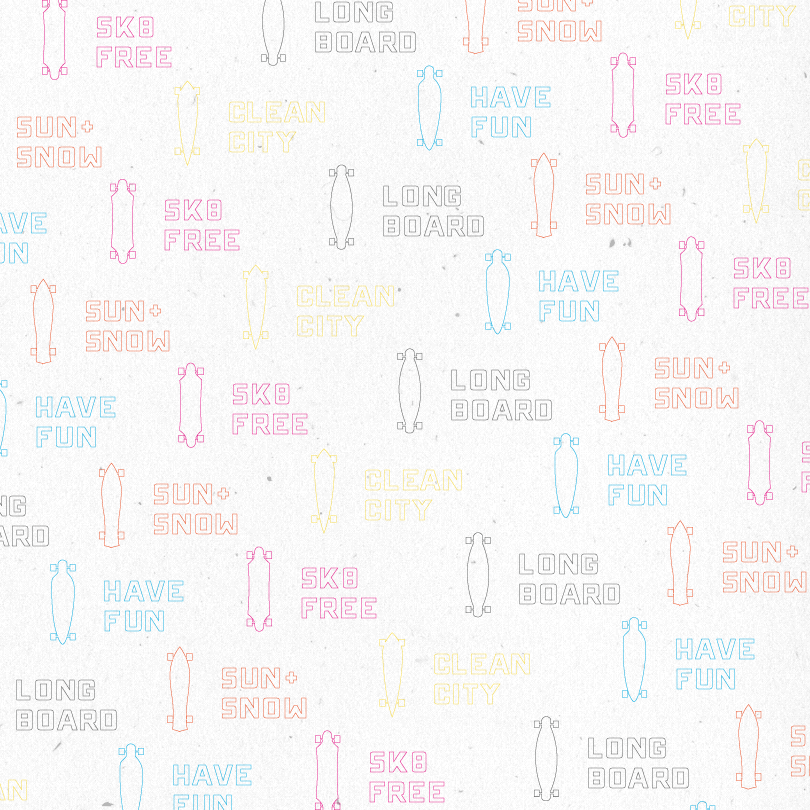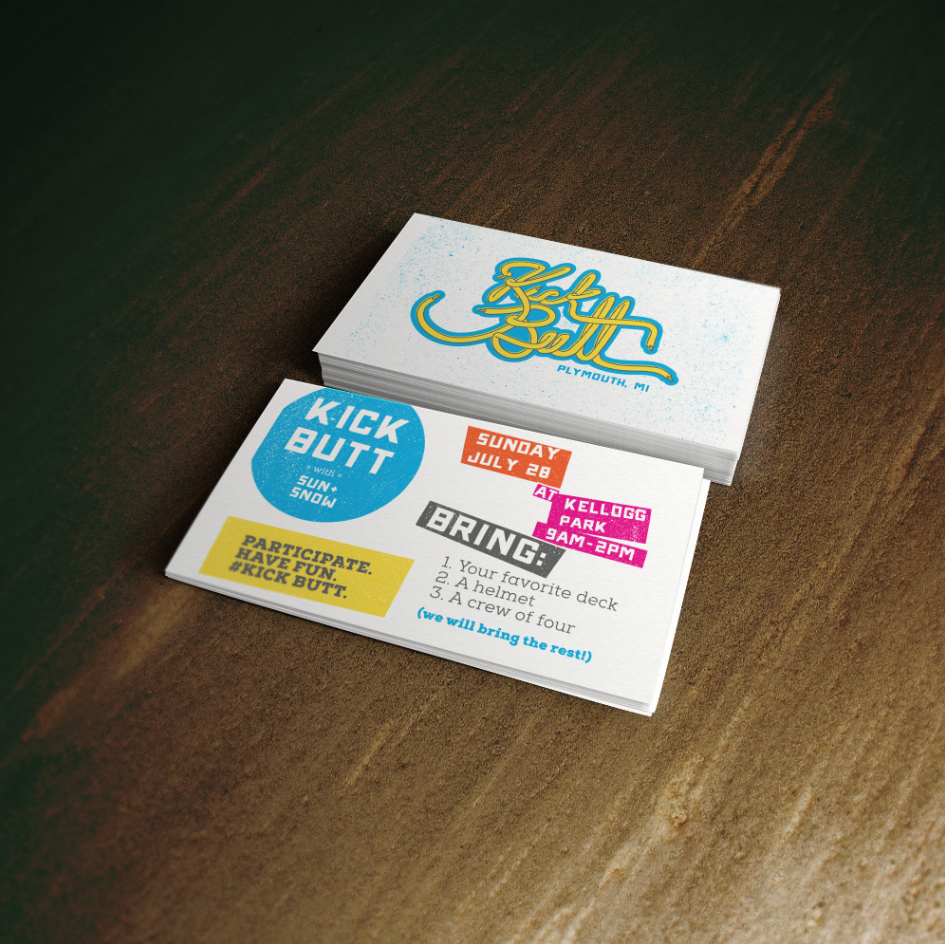 Promotional card collected in a waste pile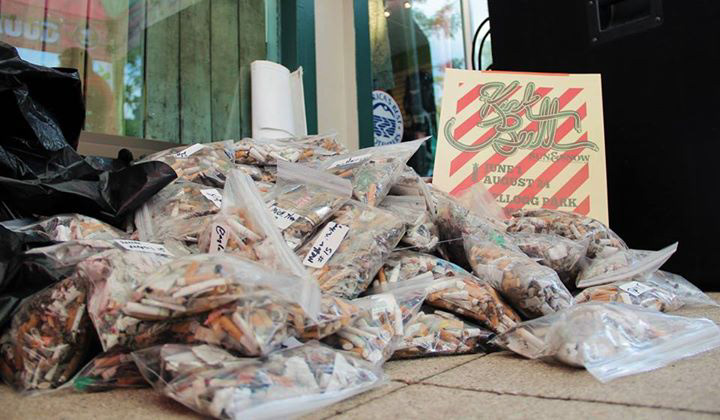 A pile of cigarette butts builds in front of a Kick Butt poster.